​Homily for the Second Sunday of Advent ©, December 9th, 2018:
Baruch 5:1-9; Psalm 126; Philippians 1:4-6,8-11; Luke 3:1-6
By Father Scott Karnik
The readings today tell us to prepare for the coming of the Lord Jesus Christ, just like last week. But this week, the readings tell us something more. They tell us that Jesus is coming to reconcile us with God His Father. God wants to forgive us our sins and save us, take us to Him, to be with Him in love forever, on that day when Jesus comes at the end of time.
First, in Baruch, the speaker tells Jerusalem to end her mourning. Jerusalem is told to prepare for the joyful return of her children (the exiles from Babylon). She is told to remove her garment of sorrow and to "put on forever the splendor of glory from God:…"(Baruch 5:1). This splendor of God is God's saving action in returning her children from the Babylonian exile. The big message is that God has reconciled with His people. God has rescued them. Jerusalem will be reinstated in her former glory. She is adorned in holiness and she rules with justice. The outlook is Messianic. To "reinstate" means "to place again in possession or in a former position, condition, or capacity." Our reconciliation today comes from faith in God's Son, Jesus Christ. God is eager to reconcile with us. God is eager to reinstate in us His sanctifying grace, the state of love and grace Adam and Eve had before they disobeyed. This state of sanctifying grace enables us to practice virtuous acts. There will be no obstacles. Every lofty mountain will be made low and the valleys filled to make level ground. There will be no obstacles to come to God for forgiveness, love, mercy, and salvation. His salvation is universal, in a universal church.
Psalm 126 says the same. This is a pilgrim psalm sung as the worshipers approach the Temple. The psalmist anticipates the Messianic days when people will be filled with joy. But that is future. Right now, the people sow in tears. May God return prosperity, as the rains return fertility to the Negeb desert. The psalm says to us that it is of service to sinners who wish to be delivered from slavery to sin and to the just who sigh for the end of their exile here on earth. Our consolation will be so great that we will seem like men dreaming. Our consolation will be the forgiveness of our sins.
St. Paul asks the Philippian Christians to increase their love to know and to experience what is truly valuable. He asks this so that the Philippians will be pure and blameless at the day of Christ's second coming. St. Paul has faith that the graces of their baptism will lead them to the glory of eternal life. God initiates and completes this whole good work. But God asks for our cooperation with His help by pursuing holiness and working toward salvation. We do that through the painful labor of repentance.
And finally in the Gospel, St. John the Baptist prepares the way of the Lord that today, through Jesus Christ, leads to the Messianic kingdom. He prepares through baptism. John's baptism was a ritual act expressing the willingness of the person to join the movement of renewal. It counted on an interior disposition of repentance without which there could be no forgiveness. St. John proclaimed a baptism of repentance for the forgiveness of sins. The penitent sinner would arrive at the Jordan River to humble himself to receive this baptism of repentance (with water). Their penitent disposition would make them more receptive to Christ, who comes to baptize with the Holy Spirit and with fire.
All of this culminates in the same message for us. Jesus is coming. Prepare for Him. Go to the beautiful sacrament of confession this Advent. Our communal reconciliation service is Monday evening at 7pm here at St. Anthony's. It is the best way for us to make every lofty mountain low and every valley filled to make a level road that Jesus can walk on to come into our souls with His forgiveness and sanctifying grace. That will be the fruit of our painful labor of repentance from our sins. Jesus is coming again and He will take us who love Him with Him on that day. His consolation for us will be so wonderful that we will be like men dreaming.



​Homily for the Solemnity of the Immaculate Conception, ©, December 8th, 2018:
Today's readings give us a side-by-side comparison of two conversations. One is between God and Eve and the other is between God, through His Archangel Gabriel, and the Blessed Virgin Mary. The comparison is revealing.
In fact, you can add a third conversation to this. It is the conversation between the serpent and Eve. The serpent tells Eve that if she eats the fruit from the tree of the knowledge of good and evil, she (and Adam) will be like gods, and can decide good and evil for themselves. The evil one appeals to Adam and Eve's pride. That is how Satan gets them to disobey. Now, they have both disobeyed. After God confronts Adam, and Adam blames Eve (and God), God confronts Eve about her disobedience. Eve says "The serpent tricked me into it so I ate it"(Genesis 3:13). Eve blamed someone else for her disobedience. Eve is a proud, sinful woman. She speaks honestly but she didn't do it. Eve denies responsibility for her disobedient, sinful act of disobedience. Then, the author of Genesis says "The man called his wife's name Eve, because she was the mother of all the living"(Genesis 3:20). After their disobedient act, Adam and Eve have children and transmit sin and a fallen, sinful nature to them, and to us today. She "was the mother of all the living"(Genesis 3:20). Eve's act of disobedience (and Adam's) transmitted original sin to all the living up to today. That is Eve's identity. She disobeyed and transmitted original sin and separation from God to us.
Compare that to St. Luke's Gospel, where today we read the Annunciation. God is going to announce to Mary that it is time for the Messiah to appear. This Messiah will be God's own Son and God wants her to be His Mother. St. Gabriel's salutation is important: "Hail, full of grace, the Lord is with you"(Luke 1:28). Verse 29 says "But she was greatly troubled at the saying,…"(Luke 1:29). Mary is troubled because she is humble. So St. Gabriel has to explain this to her. Mary is in the same state of grace that Eve was before the Fall. Mary is "full of grace" and "the Lord is with you"(Luke 1:28). Notice that God has favored her by filling her with grace before she consents to anything that God asks her to do. Eve had contact with the evil serpent. Mary will have contact with God's Holy Spirit to conceive in her womb. The child will be God's own Son, without any violation of her virginity. The bottom line is that Mary obeys God's plan while Eve disobeys. Mary is the new Eve. Mary is absolutely that. The Blessed Virgin Mary obeys and reverses Eve's disobedience. She says "I am the handmaid of the Lord; let it be done to me according to your word"(Luke 1:38). It is the Blessed Virgin Mary's obedience which enables God's salvation plan. Mary obeys and conceives God's own Son. His name is Jesus Christ and He is Savior of the World. He is the Lamb of God who takes away the sins of the world. Mary's "yes" enables the Savior to be born. Her "yes" brings the Savior who saves us. The Blessed Virgin Mary consents to being a way for our sinless God to come into contact with sinful man here on this earth to forgive sins, exorcise demons, cure diseases, feed the hungry, make paralytics walk, and save the disenfranchised, those on the periphery. The Blessed Virgin Mary is not a corridor, or a street. The Blessed Virgin Mary gave Jesus Christ His human nature, His flesh, His body, His blood, in her womb. It is important to say that Jesus's human nature is sinless. He never sinned. So therefore, the human nature He has is not a fallen, sinful human nature that Adam and Eve transmitted to each of us. So she has to be sinless, in order to give Jesus his perfect human nature. That's why Holy Mother Church, in her infinite wisdom, has declared that she is sinless from the moment of her conception. Jesus Christ, the Second Person in the Blessed Trinity, saved her from sin at the moment of her conception. God fills her with grace before she even decides to obey God's plan. Mary is completely unique in this way. Mary is the only human being God can come into complete unity with in order to save us. God saves her from sin from the moment of her conception so she can fulfill her part in this incredible plan of God's love and salvation for each of us. Notice that the Blessed Virgin Mary responds by expressing her identity: "Behold, I am the handmaid of the Lord; let it be done to me according to your word"(Luke 1:38). Mary's identity is being an obedient woman to God. She is an example to us all to follow. Eve's identity was to be a disobedient woman to God. She is an example for us to avoid.
There is one more important point in today's solemnity. It is that the Blessed Virgin Mary's "yes" alerts us to the fact that Jesus Christ is coming this Advent. Jesus Christ will come at Christmas when He is born through God's love and mercy for each and every one of us, and Mary's "yes".


​Homily for the First Sunday in Advent ©, December 2nd, 2018
Jeremiah 33:14-16; Psalm 25; 1 Thessalonians 3:12-4:2; Luke 21:25-28, 34-36
By Father Scott Karnik
Many of us wonder what Advent and Christmas are all about. We've gone through this numerous times, especially those of us who are older. What does this mean? Why is this important? Is it important? Yes, it is important because Advent prepares us for the coming of Jesus Christ, our Savior. No Jesus, no salvation, no forgiveness of sins. It is important to know that Advent is a way for us to prepare for Jesus Christ's coming at the end of time. Jesus Christ is coming again and He will judge us. He will come with authority at the end of time. This end of time is certain. We don't know when it will be. Don't bother trying to calculate the time of the end either. It's futile.
Jesus does tell His disciples and us how to behave while waiting for His coming. We are to avoid the cares and pleasures of this world. They are thorns which choke God's Word. These daily pressures and cares lull people into a false security. Jesus tells us to watch and to pray. Since we don't know when Jesus will come, He tells us to be ready now and ready every day. Then we can stand erect, expectant, and ready, like His disciples and unlike God's enemies, who will panic.
St. Paul tells the Thessalonian Christians to increase their love for each other and everyone else too. The purpose of St. Paul's message is to strengthen their hearts so that they are spotlessly pure in the presence of God on judgment day, when Jesus comes with His Holy Ones. St. Paul urges the Thessalonian Christians to prepare completely for the Last Judgment. Be ready.
So how can we be ready for Jesus's Second Coming? The answer is in today's psalm, Psalm 25. In it, the author laments his sinfulness and asks God for forgiveness and mercy. The psalmist also asks God to instruct him in the new covenant. "…guide me in your truth and teach me." The psalmist asks God to teach him in his heart and soul. That is the place of God's new covenant with His people. The psalmist's main thought is contrition and forgiveness of his sins by God. He knows he is a sinner. He does not claim innocence. He asks God to forget the sins of his youth because God is always ready to teach and guide the meek in the right way of life.
So the answer to how do we prepare for Jesus's Second Coming is to admit our sinfulness, ask God to forgive us, and to teach His new covenant laws in our hearts and souls. In our wonderful Roman Catholic faith, the best way to do that is the beautiful sacrament of confession. We will host our communal reconciliation service here at St. Anthony's on Monday, December tenth, at seven pm. That is a good way to prepare ourselves. We admit our sinfulness, be contrite, confess our sins, and ask God to teach us His new covenant in our souls. We must develop that attitude daily. This is a way that this Christmas can be more meaningful. We can be more contrite, loving, humble, and merciful. Confession is a good, sacramental first step. We develop our readiness for that day of God's judgment by repentance from our sins. Indeed, Advent is a real rehearsal for Christmas and for that day when Jesus comes again. Our contrition prevents a false sense of security, our being drowsy from the cares of this world. And God reassures us. He promises in Jeremiah that the Messiah is surely coming. Judah and Israel can count on it. God prophesies through Jeremiah that Israel's future rests securely on two firm foundations: the new covenant of God's law written in our hearts, and in the new David to come: Jesus Christ.

Powered by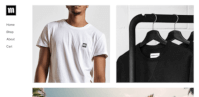 Create your own unique website with customizable templates.