By: Fr. James Gross

Several different kinds of suffering arise from an illness. The most obvious is the physical suffering of certain symptoms, the things doctors prescribe medicines to counteract. But there are other, very distinct, forms of suffering. For example, there may be an emotional toll from not being able to enjoy the same quality of life as before. There may be loneliness due to the isolation of home confinement, or decreased contact with friends. Or there could be a social suffering in cases where the community attaches a stigma or shame to the disease one has. This is what the ten lepers experienced in today's gospel. Once their illness was evident, they were cast out from their homes and towns into a colony, presumably never to mingle with the healthy townsfolk again until they died. Because leprosy was considered to be very contagious, according to law, these ten had to loudly announce "UNCLEAN" to any passersby who might be unaware that they were lepers. It was a thoroughly miserable existence.

You may be protesting, "Wait a minute! In such a primitive society there was very poor cleanliness or personal hygiene compared to today. Plus, their medical knowledge was so limited. For crying out loud, 200 years ago many doctors used bloodletting as a remedy! Leprosy has been all but eradicated in the U.S. Isn't what you're talking about ancient history?" Well, those things are all true, but I'd argue that many illnesses contain a stigma even to this day.

Disease is bad enough as it is, and especially when it strikes those who are young. All of us know people who are battling various cancers, and the month of October highlights the fight against breast cancer with the color pink, for example, on NFL players' uniforms. No reasonable person would say of them, "They got sick because of some reckless or deviant behavior." On the contrary, their friends are organizing benefits and fundraisers to help their families. But certainly, there are diseases nowadays about which even those who don't think of themselves as judgmental will say, "If you have X, it's because you have done Y." And when someone is characterized and marginalized that way—banished to their own colony, if you will—who is there to deliver the compassion of Christ and his spiritual healing?

We need to highlight a couple of things about Jesus' response to the ten men with leprosy. First of all, Our Lord did not flee from them or chase them away. Some of his disciples may have thought, "What are you waiting for? Tell these guys to take a hike!" But we see no shrinking back in fear. No disease or stigma thereof has power over him, and so there's no room for fear.

Secondly, it may surprise us that Jesus simply tells them to show themselves to the priests. A healing occurs, but where are the outstretched hands or chanting of Hebrew prayers? No such external rituals are forthcoming. Christ gave this instruction because only the village's religious authority, verifying that the men were disease-free, could publicly reinstate them in their homes, places of worship, and workplaces. The men could not make such a declaration themselves. In his abundant mercy, Jesus both healed their leprosy and gave them their lives back.

The final part of the story tells us that only one of the ten seeks out the Lord afterward to thank him. One might expect the foreigner, the Samaritan, to be self-absorbed and absent-minded, but he ends up being the grateful one! Here is the connection to our first reading. Naaman was a big shot general in the Syrian army. He contracted leprosy, and assuming that his days were numbered, was in desperate straits. An Israelite servant-girl in Naaman's retinue said, "If only Naaman would go to my home country and see a wonder-worker there named Elisha, he would find help." Thinking "what do I have to lose," Naaman made the trip to Elisha, who instructed Naaman to wash seven times in the Jordan River.

That's where the reading picks up today, but Naaman was not a happy camper. He complained that Syria had beautiful rivers in which he could bathe. Compared to them, the Jordan River was a lousy, muddy, tiny creek! His advisors replied, "Listen; if Elisha had asked you to do something difficult or arduous, you'd have put on your macho man hat and hopped to it. What do you have to lose if you try what he suggested?" Grumbling "yeah, you're right," Naaman plunged into the waters and was cured. It was only proper then, he thought, to make a grandiose gesture of his appreciation by offering expensive gifts to the prophet Elisha, and to declare his trust in the God of Israel.

Most of us here may be thinking, "What does any of this have to do with me? Except for the usual aches and pains and maybe some other things, I'm doing fine physically." St. Luke presents the ten lepers to represent all of us insofar as we are afflicted by sin. Every one of us needs healing from Jesus as badly as they did. We live in a culture that is not serious about personal sin. Certain things are declared anathema, like tobacco usage or air and water pollution. But how many moral factors, where the salvation of our souls is at stake, become mocked? Our culture swallows whole the devil's lies that many kinds of sin are not real and therefore not poisonous, and is tempted to respond to the Church's teaching with conceit. Modern culture is quick to echo the lyrics of the old Kenny Loggins song: "I'm alright; don't nobody worry about me…won't you just let me be."

Well, if I'm not in a state of grace, I am not alright: it doesn't matter what I say. A salve one applies to a wound produces a burning discomfort, but eventually takes the ailment away. In the same manner, confessing our mortal and venial sins in the Sacrament of Reconciliation can be difficult. It smarts. But the pain is temporary, and we walk out of the confessional lightened of the load of guilt and renewed in the Holy Spirit.
​
Today the Lord invites us to look to the Samaritan man as a model of prayer. He begins with a humble petition for Jesus to have pity on him. Within that declaration is both a sorrow for his sins and a request for healing, knowing well that he cannot supply the cure for either one by himself. Once he is healed, he doesn't pretend that nothing important happened, but immediately expresses his gratitude personally to Jesus. Think of how much healing God can bring to the world in His Church, and yet how little of it happens, for no better reason than that His children refuse to admit it when they are sick.


Powered by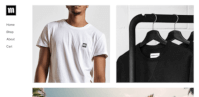 Create your own unique website with customizable templates.