By: Fr. James Gross

The story is told that Andrew Jackson's boyhood friends just couldn't understand how he became a famous general and then the President of the United States. They knew of other men who had greater talent but never succeeded. One of Jackson's friends said, "Why, Jim Taylor, who lived right down the road from Jackson, was not only smarter but he could throw (that is, defeat) Andy three times out of four in a wrestling match." Another friend asked, "How did there happen to be a fourth time? Didn't they usually say three times and you're out?" "Sure, they were supposed to, but not Andy. He would never admit he was beat—in the slang of the time, he would never stay 'throwed.' Jim Taylor would get tired, and on the fourth try Andrew Jackson would throw him and be the winner. The thing that counts is not how many times you get 'throwed,' but whether you are willing to stay beaten."
Jesus gives us a wonderfully simple parable today to which we can easily relate. It features two principal figures; a widow, and the judge in the small town where she lives. I find it interesting that both characters have their flaws. Neither one is simply a villain or hero, but displays a mix of both. Jesus masterfully works this complexity into relatively few words.
The widow, a weak and defenseless member of society, petitions for the judge to hear her case against her opponent. The widow is irascible and possibly inclined to commit an act of violence. The judge's comical phrase "lest she finally come and strike me" is a literal translation of the original Greek. It's not just an exaggeration that worked its way in somewhere along the line. We wouldn't be surprised if the lady started swinging her handbag and pummeling the guy over the head.
We don't know the nature of the widow's complaint, or for that matter, if she is even in the right. All we see is the corruption of the judge, who would rather not trifle with her. Citizens like her cannot line his pockets or propel him to a higher position. He has had enough of her and ends up giving the woman a hearing out of self-preservation, rather than in order to do his job well. Although his attitude is begrudging, justice is eventually served.
Discouragement can erode our devotion or make it purely mechanical, thereby robbing it of its joyful spirit. To this temptation, today's parable responds that prayer is never in vain. One of the early Church fathers, Origen of Alexandria, shared this insight: "…the people of God fight more with tongue and voice than with hands and weapons: it is in raising prayers to God that one's enemies will be routed." Examples abound in Scripture of how God fought on behalf of the people of Israel, whether bringing down the walls of the city of Jericho or granting victory to Gideon's army in the Book of Judges by plunging his more numerous opponents into confusion.
Think of the so-called "velvet revolution" that took place in Eastern Europe during the late 1980's. It occurred long enough ago that many of our young people here don't remember it. One by one, former Soviet-bloc nations recaptured their independence, and their armies were peaceful protests fueled by a power so often suppressed—the power of prayer. Our World Youth Day pilgrimage to Poland this summer reminded us of the spiritual character of those historic events. The enormous crowds that met with Pope St. John Paul II during his pastoral visits declared that God has mapped out their destiny, not some nebulous Communist party. If ever there is an example of perseverance at work in our world, it was in the men and women that poured into the city squares of Berlin, Prague, Budapest, Riga, and Warsaw.
I'm going to close with some reflections from Blessed John Henry Newman, a British churchman of the 19th century. He said, "But, you ask, what are acts of faith? These are some of them. Going often to prayer is an act of faith…trying to be attentive to your prayers is an act of faith. Behaving in the house of God otherwise than you would in an ordinary place is an act of faith.
"These are acts of faith, because they are acts that you would accomplish if you saw and understood that God is present, though your eyes and ears neither see nor hear him. But 'happy are they who have not seen, and have believed!' To be sure, if we act thus, we shall little by little, and with the grace of God, be clothed with the spirit of His holy reverence. And we shall show in our way of speaking and acting, as in our religious behavior and daily conduct, that we respect and love him—not by constraint and weary effort, but spontaneously and naturally." We may not know specifically what we are going to receive, but we know that God always delights in the prayers of His children.

Powered by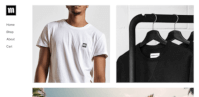 Create your own unique website with customizable templates.